Click here to view Data Sheet. Click here to order.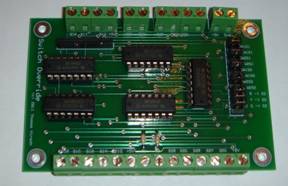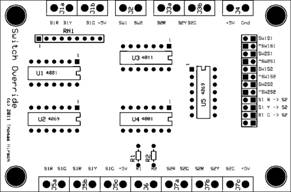 This circuit board will make it easy to implement more realistic signal operations for your model railroad.  It accepts the RYG outputs from Logic Rail™ Technologies Block Animator or Signal Animator and combine them with turnout settings to produce new RYG outputs reflecting the turnout position combined with the block occupancy.  Works with Tomar (N gauge dual searchlight) or NJ International  (N gauge single searchlight) signals .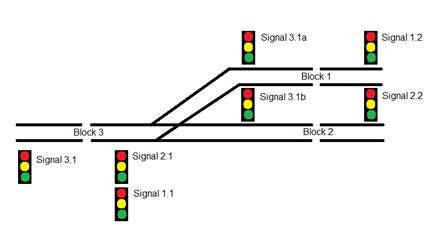 The example above shows three blocks and a turnout.  Signals 2.1, 1.1, 3.1a, and 3.1b need to take into account the position of the turnout.  Three Signal Animators (recommended over the Block Animators) are required to determine block occupancy.  However three signals need to be driven with two of them taking the turnout position modifying the indication.  If the turnout is not set for the direction of travel then even if the block is open, the signal needs to be red.  The recommended method by Logic Rail does not do this without introducing a delay in returning to the green state and requiring additional Animators.  Each of the Signal Override boards will alter the indication for two of the signals.  Three boards would be required to implement this configuration.
The Signal Override board is available either assembled ($49.95) or in kit form ($39.95).  Assembly time for the kit should be less than one hour.  Also available are terminal strips for ease in connecting signals.   
There is also a terminal strip with a micro miniature IR sensor to replace the sensor  that comes with the Animators that sits across a tie of N gauge track requiring only very small holes through the roadbed for the wires.  It does not require any tricky adjustment and is insensitive to ambient light.

Here is a picture of the test stand used to checkout the Switch Override.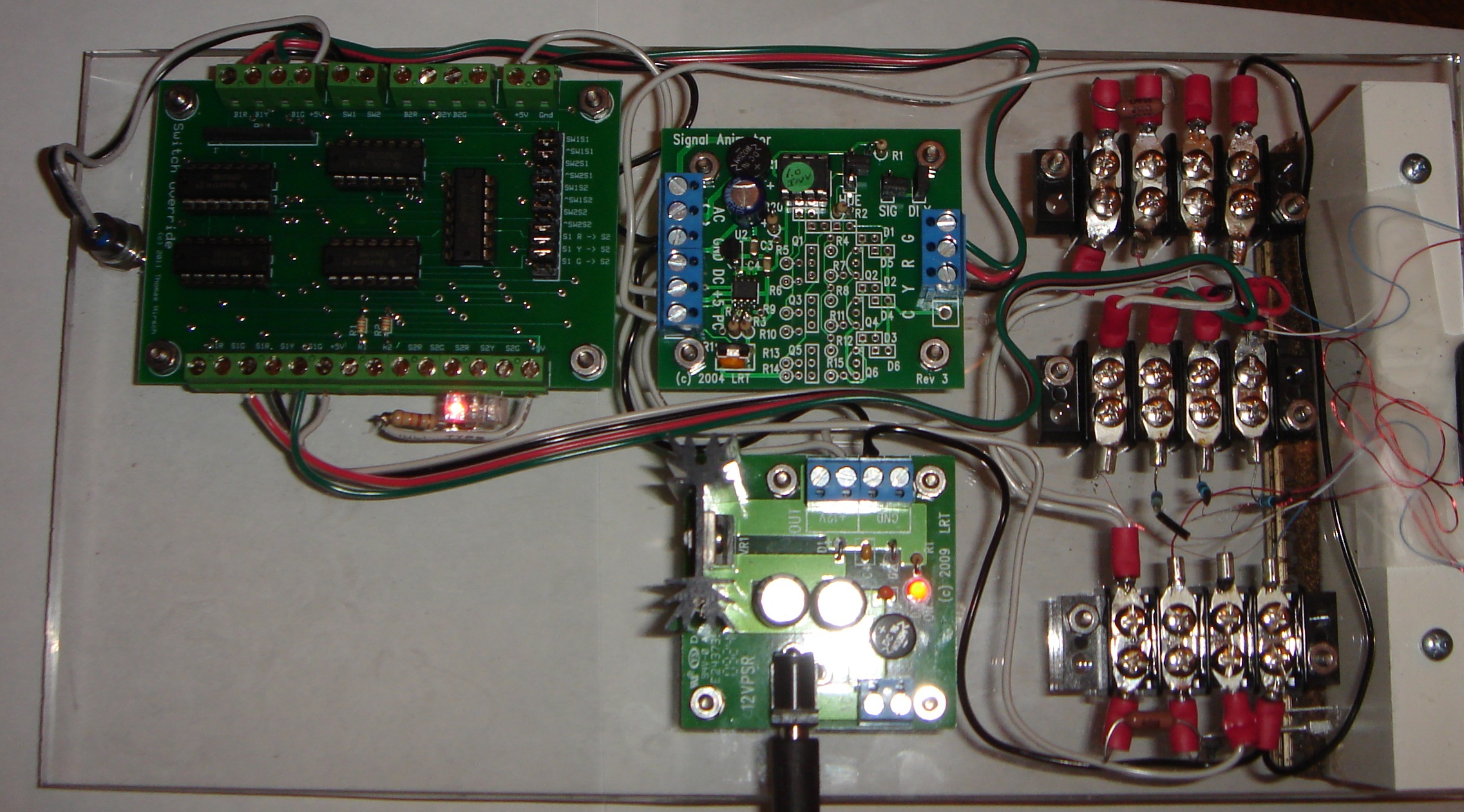 Snapshots of my test layout:

| | | | |
| --- | --- | --- | --- |
| | | | |
| Layout | DCC Turnout Electronics | Signal Electronics | Terminal Strips |
Comments and questions to: thirsch@thirsch.com